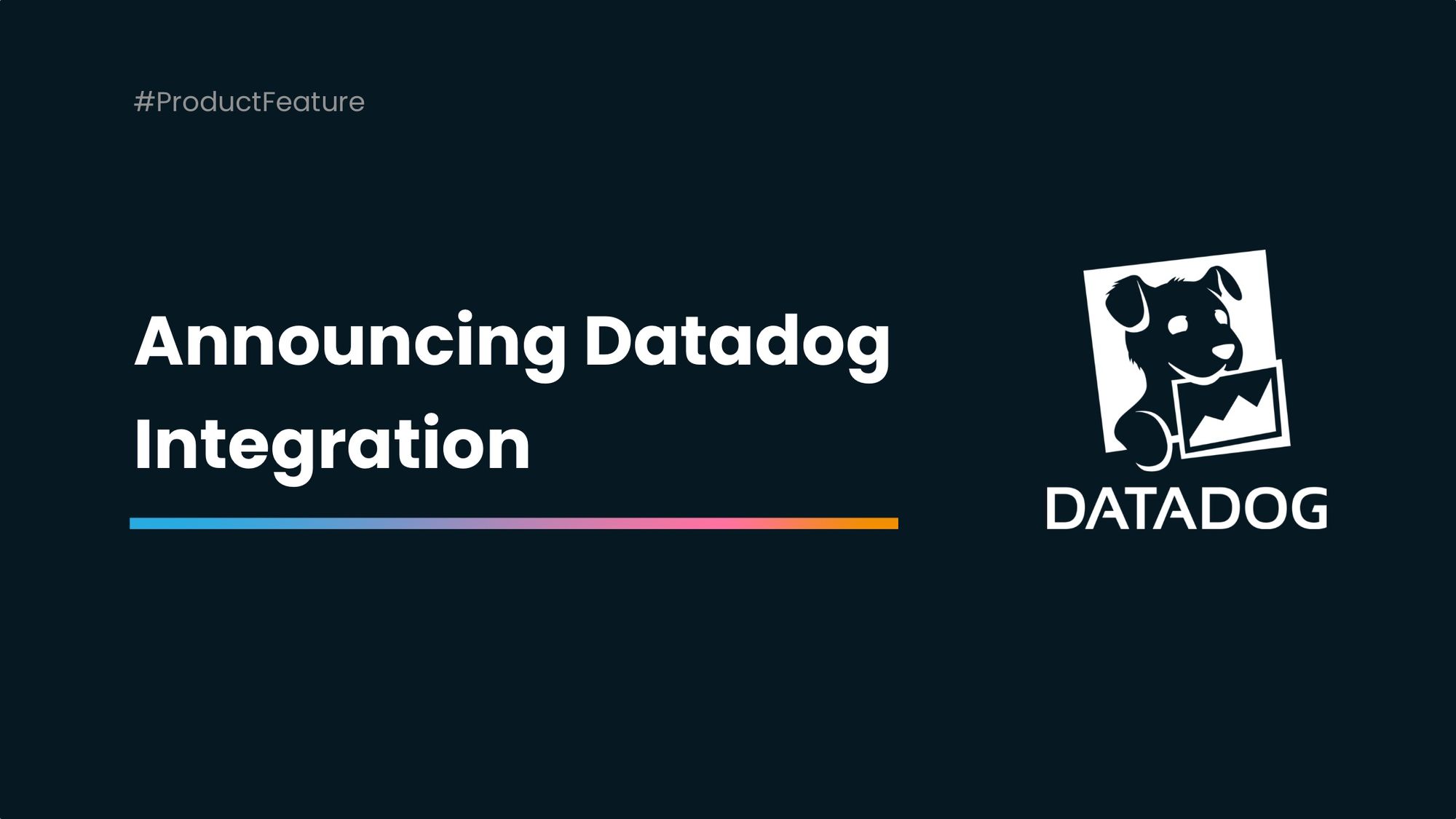 Announcing Datadog Integration
At the core of every new integration lies the needs of our clients; in this instance, they requested the integration of Mergify into Datadog. This may seem unusual at first, but there is a valid reason behind it. To effectively monitor and manage developer teams, it is crucial to have a comprehensive overview of their performance, ensuring that all solutions work seamlessly together.
Achieving this level of oversight requires a thorough analysis of your workflow using key performance indicators (KPIs). However, if these KPIs are scattered across multiple platforms, necessitating multiple switches between solutions to obtain the desired information, it can lead to frustration and wasted time. Centralizing this information is essential, but it can be a daunting task.
With great pleasure, we announce the launch of our native Mergify Datadog integration. This new addition enables engineers to access all Mergify metrics directly on the Datadog dashboard, streamlining their workflow. 🎉
If you are unfamiliar with Datadog, read below. ⬇️
🚀 Datadog – Real-Time Monitoring and Observability
Datadog is a renowned monitoring and observability platform that provides real-time insights into the performance and health of applications, services, and infrastructure.
With its comprehensive monitoring, alerting, tracing, and log management capabilities, Datadog helps DevOps teams gain deep visibility into complex systems, detect and resolve issues faster, and ensure the reliability of their applications. This is why having Mergify metrics in this solution could be really interesting.
🤝 Mergify Integration
Mergify's latest integration with Datadog is a game-changer, offering a seamless solution for monitoring and observability that simplifies the process and empowers teams to optimize their DevOps practices.
You can have access to Mergify's metrics directly on Datadog's dashboard. For example, you can;
Be aware of the size of the queue;
Create monitors to detect any anomaly in the merge queue length;
Have metrics not to let PRs accumulate in the queue;
Know the time needed to merge your PRs.
🧐 How to Set Up the Integration?
Datadog offers an integration page dedicated to Mergify.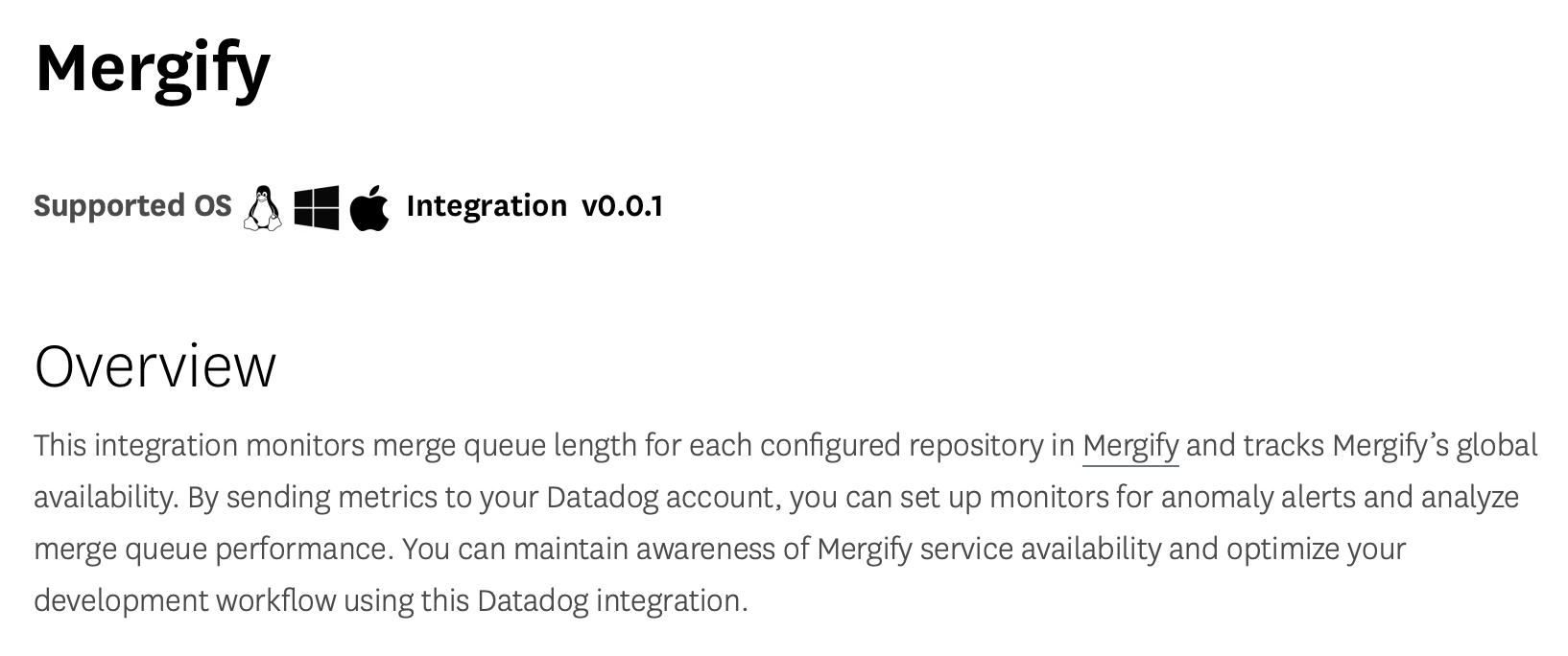 We'll be happy to hear your feedback on this integration or any future integration you'd like to see. Feel free to email us or join our Slack community.