Introducing Mergify Discussions
From the beginning of our adventure, we built Mergify in the open. As we're building a tool for developers, we know how frustrating it can to work with closed software.
In the continuity of our efforts and vision, we're launching today Mergify Discussions, a place where you can engage with fellow Mergify users.
Our goal is to leverage our community to share workflows and ideas and make every project succeed using Mergify.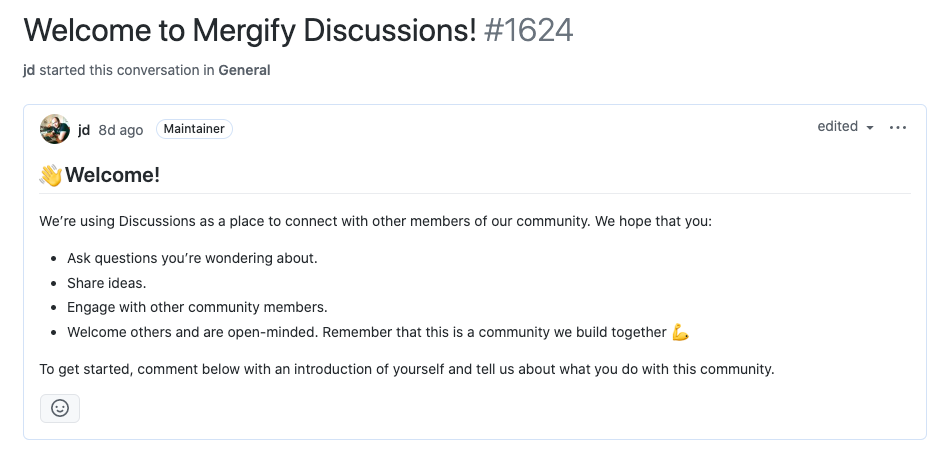 Connect right now and start your first discussion, ask your first questions or share your amazing workflow!