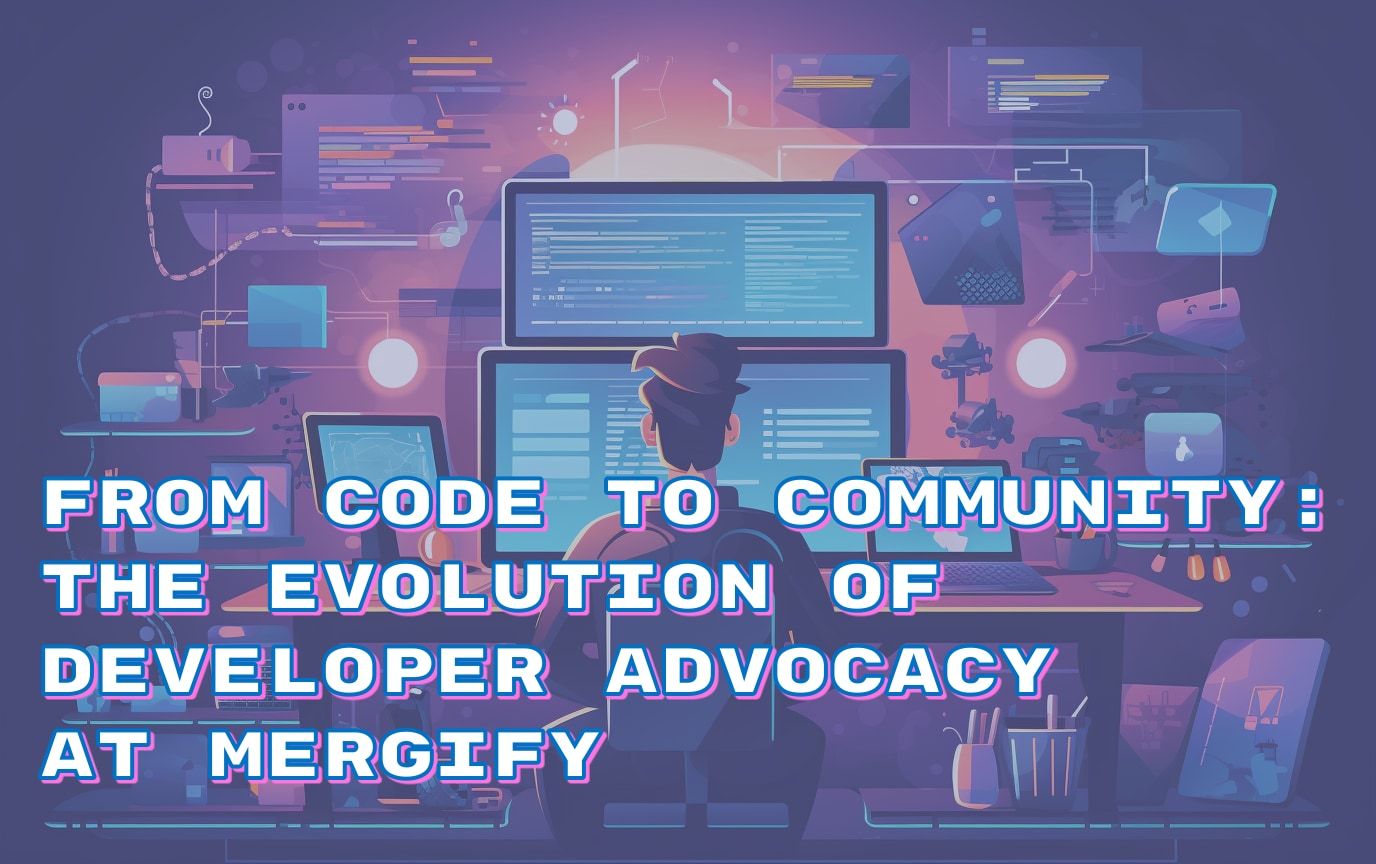 From Code to Community: The Evolution of Developer Advocacy at Mergify
In the developer tools landscape,  we carve our niche through a unique, bottom-up approach to marketing and developer advocacy. As the brainchild of two engineers, it seemed a natural course for us to target a demographic we knew so well—developers. Even as our marketing efforts have evolved to target higher command chains, our core essence remains rooted in understanding and engaging with developers.
Being a small team, I found myself wearing the hats of a marketer and a developer advocate for a significant part of our journey. This dual role led to building connections with open-source projects using Mergify, engaging with developers, answering queries, and giving talks at conferences. A considerable part of our marketing strategy was and still is developer advocacy.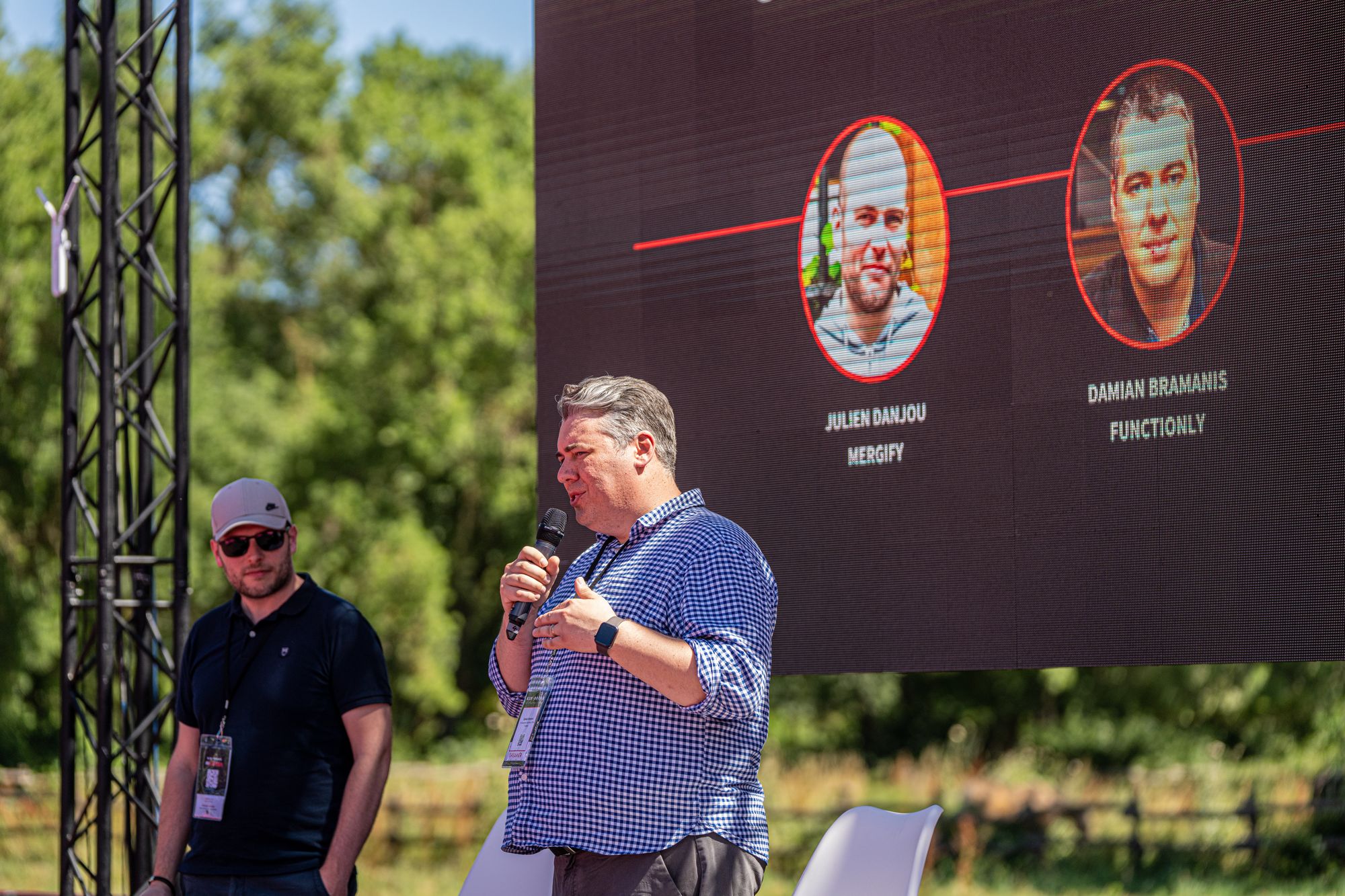 Filling the Spot
However, as Mergify grew and my responsibilities as CEO expanded, it became increasingly challenging to balance the roles. In response to this, we decided to hire a dedicated developer advocate. The requirements for the role were clear— we needed an engineer capable of speaking at conferences, writing blog posts, reaching out to communities, partnering with our product engineering team to build demos, and designing and delivering training materials.)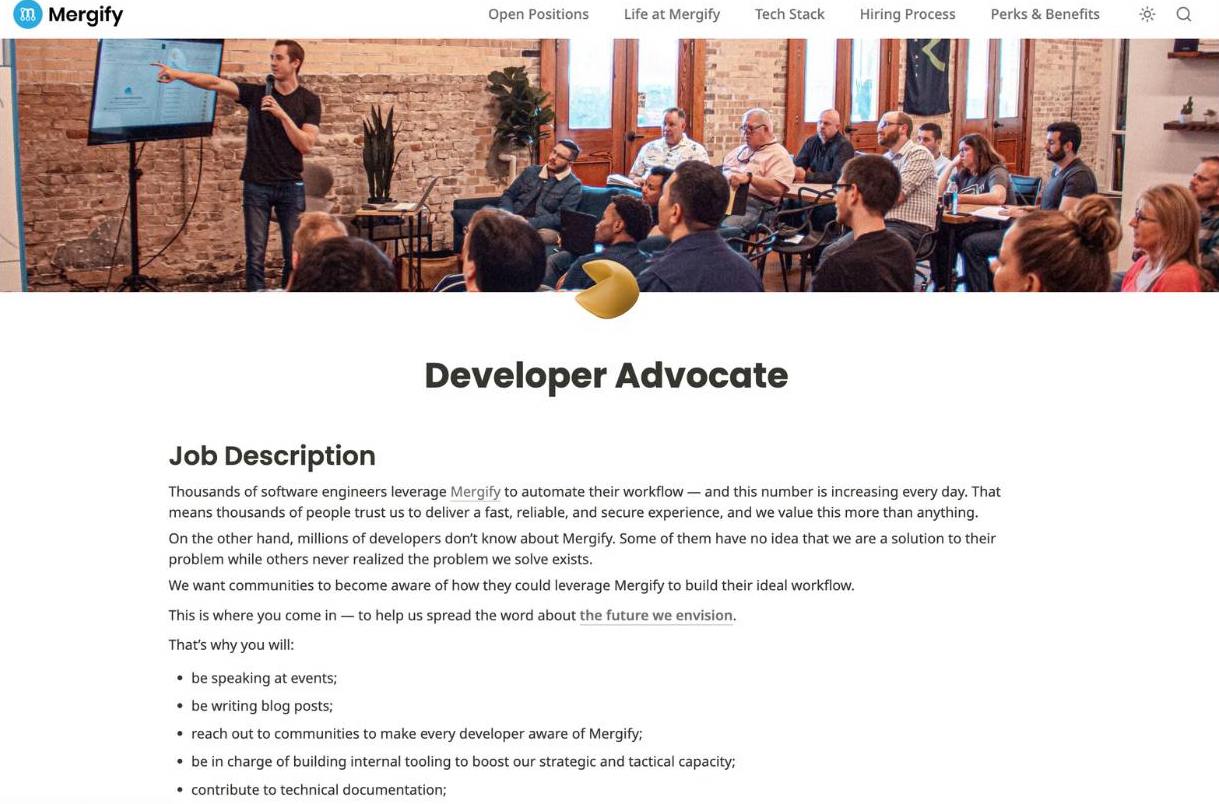 Finding the right fit for such a position was a daunting task. The ideal candidate would need to have some experience since it wouldn't typically be a junior engineer freshly out of school giving a seasoned talk about a subject. We needed someone who wouldn't mind spending 30 minutes on a podcast, a characteristic not all engineers possess.
During our search for a dedicated developer advocate, we had conversations with numerous potential candidates. The process was exhaustive yet enlightening. Some candidates were embarking on their careers and didn't quite have the technical depth or the experience we were seeking. Others were well beyond our budget, their previous work with larger companies having set their salary expectations high. Some candidates, although possessing an impressive skill set, lacked the necessary technical knowledge and coding proficiency to grasp our product's intricacies fully. There were also those who, despite having the right qualifications, did not resonate with our ethos and working culture. They either weren't comfortable with remote working or didn't seem to align with our high ownership, autonomy, and lead-taking principles. It was clear that finding the perfect fit was much harder than we initially anticipated.
Our status as a small, bootstrapped company added an extra layer of complexity to our hiring process. Unlike venture-capital-backed companies, we couldn't play the salary competition game to hire the best talents. Our preferred location for the ideal candidate was the US, but hiring there would have been prohibitively expensive. Hence, we limited our search to France, both for ease and affordability. Despite hiring a company to find a suitable candidate—a story that warrants its own blog post—we failed.
Plan B
After an exhaustive search spanning six months, we decided to change tack. We realized that our product engineering team, which had expanded significantly, collectively exhibited many of the characteristics we had been seeking in a single person.
I still remember the day I realized that as if it were yesterday. It was a typical Tuesday morning, busy with the tasks and demands of a burgeoning startup. I was reviewing our community support channels, as usual, planning to engage with our users, answering their queries, and addressing their concerns. To my astonishment, however, most of the questions had already been answered – comprehensively, with a dash of humor and a great degree of expertise. On closer inspection, I discovered that it wasn't a mystery user but our own developers who had stepped up to the task. They were faster than me, navigating complex queries with ease, and their passion for our product was clearly reflected in their responses. It was a watershed moment for me, a realization that our team was not just developing Mergify but actively advocating for it. Their organic interactions with our users were much more than customer support; it was genuine developer advocacy. It was a testament to their dedication and a validation of our culture of autonomy and ownership. This surprising discovery turned out to be a pivotal moment in the evolution of our developer advocacy approach.
In the end, some engineers were happy to record demo videos of our product—shoutout to Fabien! Others found their groove in giving talks about their CI/CD expertise—hello, Charly! Some even enjoyed answering customer queries—kudos to you, Guillaume!
We had created a team environment that fostered autonomy, ownership, and leadership, which inspired everyone to step out of their comfort zones and go the extra mile for Mergify's success. By placing a high priority on tasks related to developer advocacy and ensuring everyone on the engineering team had time to carry them out, we were able to expand our advocacy efforts.
However, this meant that our product roadmap took a small hit. Development sometimes became slower, but we were buoyed by the knowledge that our developer advocacy efforts were being carried out on multiple fronts.
Find your Advocates
In conclusion, we realized that our best advocates were our own developers. Our team had collectively created and fulfilled the job position we'd initially been seeking to fill. For now, hiring a specific person for developer advocacy may not be necessary—we've cultivated a spirit within the team that has allowed us to drive our advocacy efforts more organically and efficiently.
Reflecting on this journey, we've learned that developer advocacy doesn't necessarily need to reside with a single person. A culture of autonomy, ownership, and openness can allow every team member to be an advocate in their unique way. Indeed, it is this collective effort that has allowed us to connect more authentically with our users—developers like us.
In essence, Mergify's story of developer advocacy is a tale of evolution and adaptation. Our journey illustrates that while the traditional approach to developer advocacy—hiring a dedicated advocate—has its merits, there's value in exploring alternatives. Particularly for small, bootstrapped companies like ours, these alternatives can prove not only viable but also immensely beneficial.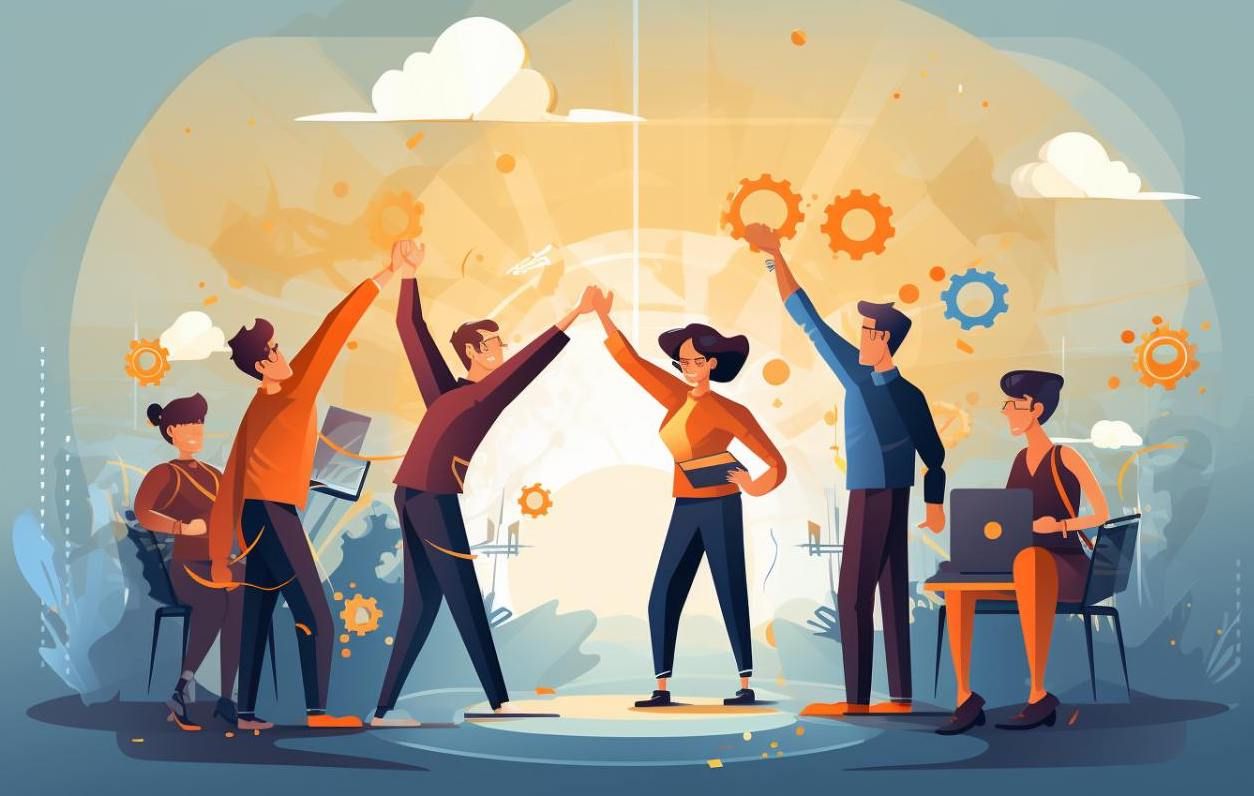 As we advance, we'll continue to foster a culture that encourages every team member to participate in our advocacy efforts. This integrated approach, we believe, will allow us to serve our users better and continue to grow in the developer tools landscape.
In the world of SaaS and particularly in developer tools, the market can be competitive and challenging. Yet, through unique strategies like our bottom-up approach to developer advocacy, companies can carve out a niche for themselves. They can form genuine, long-lasting relationships with their users—something that benefits the company and the broader community it serves.
As Mergify continues to grow and evolve, we are excited about the future of our developer advocacy efforts. We look forward to further engaging with our community, learning from them, and continuing to provide them with the tools they need to succeed.
Join Us
As we've shared our journey with you, we would love to have you on board too. Participating in our developer advocacy journey can be as simple as joining our Slack community. This is a place where developers, users, and our very own team members share insights, resolve queries, and discuss everything related to Mergify. You will have direct access to the same developers that power our developer advocacy efforts, and you can join the conversation and be a part of our community-driven culture. Here's the link to join our Slack community. We're looking forward to interacting with you there!
Here's to the future, where every developer at Mergify is an advocate and every user feels seen, heard, and valued. 🚀