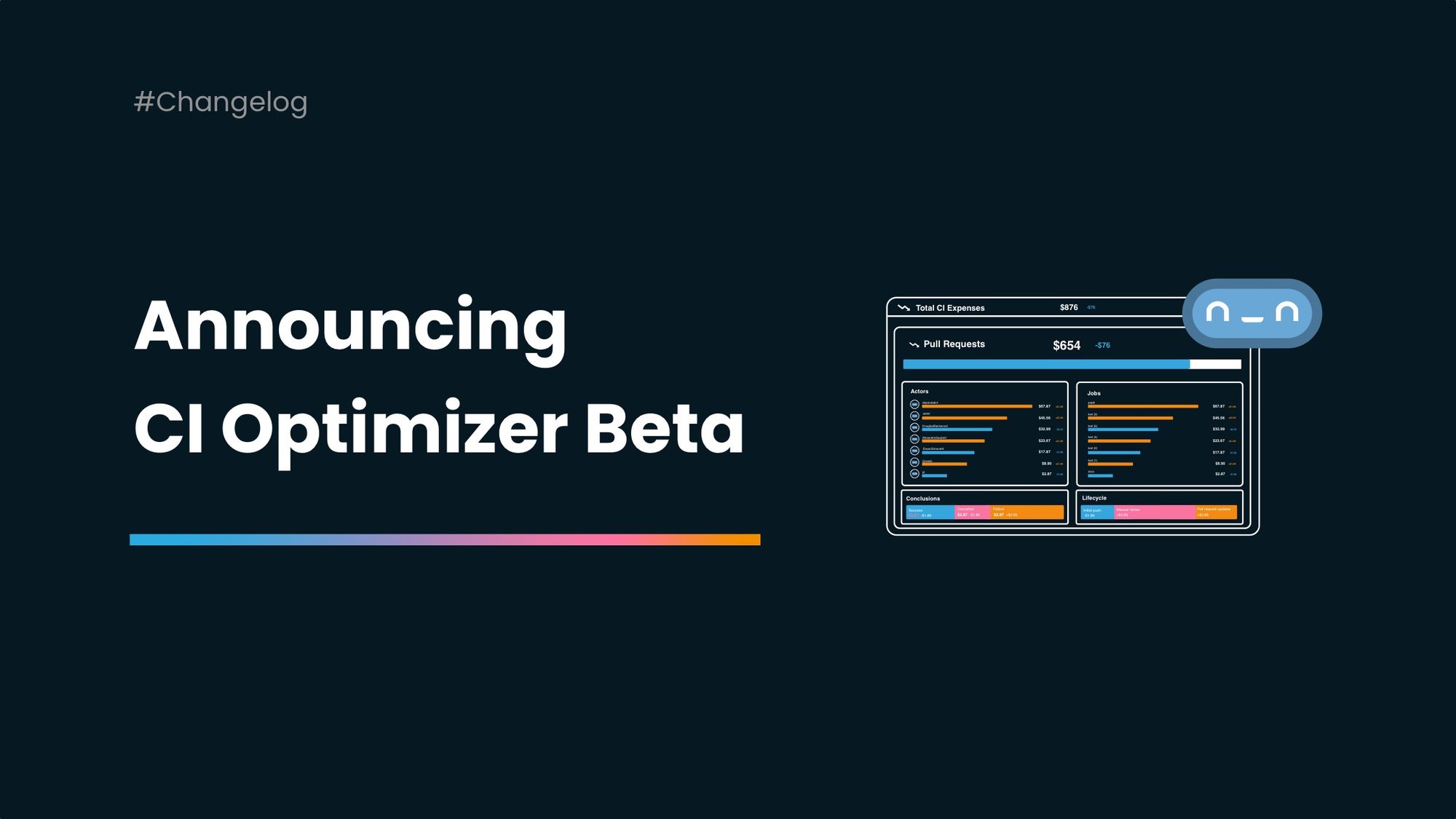 Announcing CI Optimizer Beta

As developers, we all know how important Continuous Integration (CI) is to the software development process. But we also know how much it can cost us in terms of time and money. CI tools can quickly become expensive, especially as your team grows and your project scales.

Our Promise: Take Control of Your CI Budget
That's why we're excited to announce the release of our new Mergify product – CI Optimizer! Our new tool is designed to help you control your CI budget by breaking down all the CI costs, giving you the insights you need to make informed decisions and optimize your CI pipeline.
With CI Optimizer, you'll be able to see exactly where your CI budget is being spent. We'll break down all your costs, from your CI provider's monthly fees to the number of builds you're running each day. This will allow you to identify areas where you can cut down costs, such as unused or unnecessary builds, and make data-driven decisions about how to optimize your pipeline.
Our CI Optimizer product is designed to integrate seamlessly with your existing CI tools, giving you real-time insights into your CI budget.
Use your metrics to optimize your CI costs:
‍All your CI costs are in the same place.
Get specific views of your expenses.
Detect problems and solve them.
Finally, take control of your CI budget.
Early Access: Register for the Private Beta
We're excited to help you take control of your CI budget and optimize your pipeline with our new CI Optimizer product.
Want to try CI Optimizer and help us make it perfect? Register now for our private beta.